So it's football season, yeah!!!! Even though my alma mater is Blue and Gold,(Go Muleriders!) I'm still a Razorback through and through! I've been one since birth!
I came home from the hospital decked out in Red, White and Hogs! I was a North Heights Piggie and an Arkansas High Razorback so it's DEFINITELY in my blood.
For all you Hog fans, or whatever else you are, this dress would be the perfect addition to your little girls wardrobe for the games! Mom and I did this one together for my husbands cousin's little girl who lives in Chicago so even there, the Hogs are being called!
Pillowcase Dress (can be made ANY size)with Hog detail: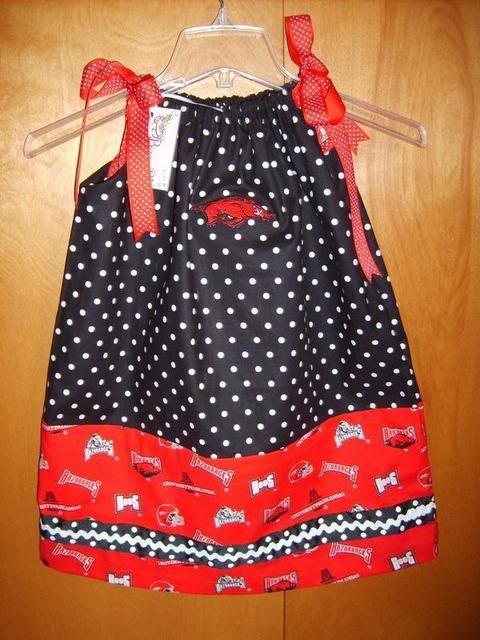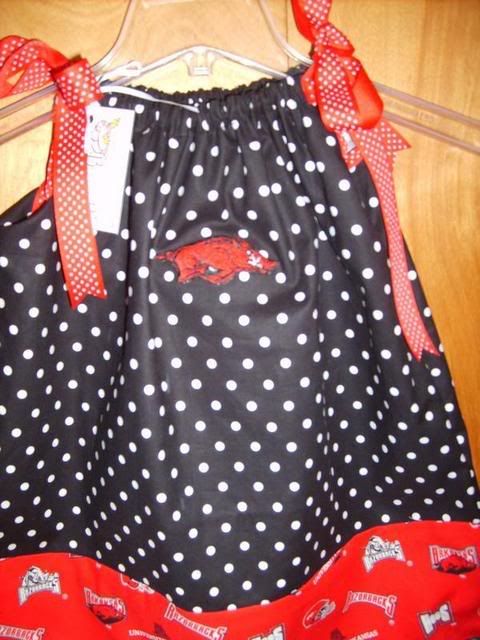 Matching Hairbows: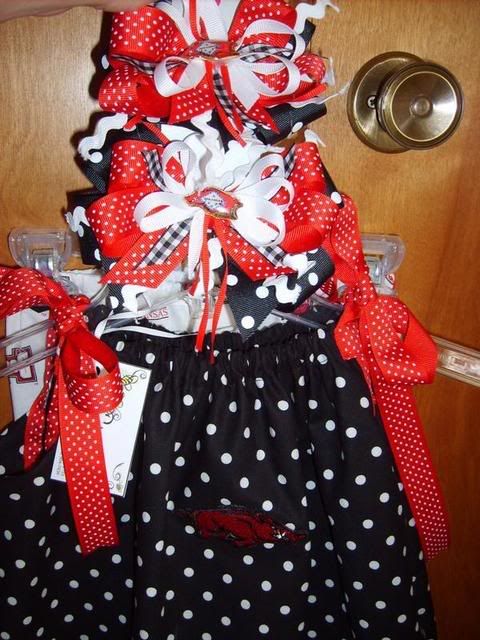 Ruffled Pants that will eventually become Capris:
Teeny Tote to match (6.5" tall x 6" wide):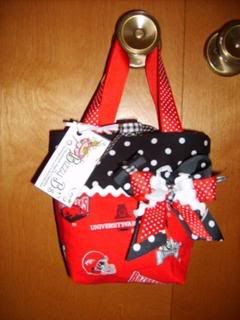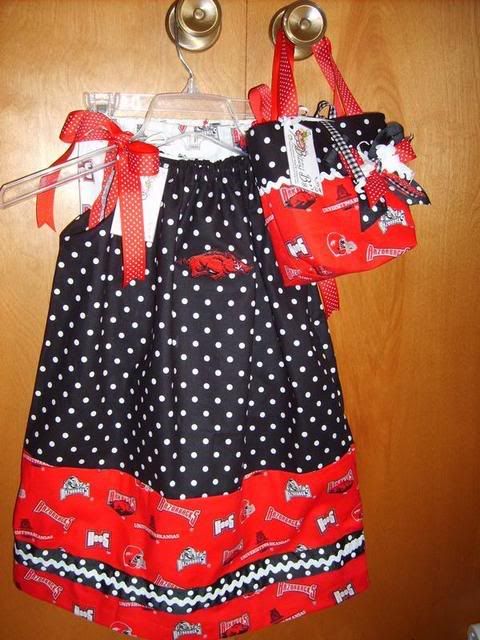 Go Hogs Go!!!
God Bless