Tomorrow, Sept. 8th, is my best friend Lydia's birthday so I made her a Happy Birthday tote. I had this cut out to make for myself but when do I ever make myself anything so when I found this, I immediately said, "THIS IS SOOO LYD!"
This is us (Lydia is on the left and I'm on the right w/ the TOO long bangs) at the Natalie Grant concert a few weeks ago: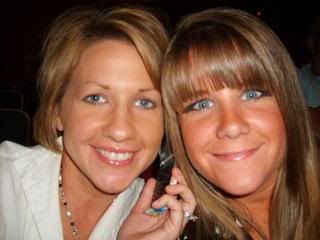 The front w/ a button bow:
The back: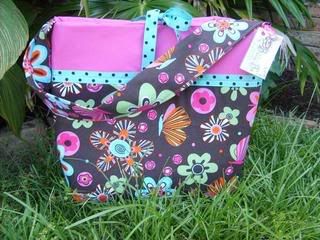 I am giving it to her tonight so she can use it on her birthday. She's one of the most fun and genuinely caring women I know and am blessed to call her my best friend and my sister in Christ!
HAPPY BIRTHDAY LYD!