A co-worker of my husband's requested me to make her grand daugther an SAU Muleriders hair bow for our 1st home game this weekend, Family Day. I'm not going because I'm sewing w/ my mom this weekend (YEAH!). SAU games make for a long day but Family Day is as much fun as Homecoming! Lots to do and lots to see but I just need to spend time w/ mom and I NEED TO sew up all these bags I have cut out!
This bow turned out soo cute! She wanted one to match her little cheerleading outfit, she's in either Pre-K or Kindergarten, I can't remember. I can't wait to see her wear it!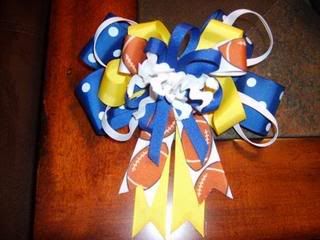 This picture below shows how the back of each bow I do looks like. Very minimal gluing but it has a lined barrette on each one to cover up most of it. It's a bit more work but I just think this looks more professional. I like all my things to look good inside and out; as perfect as possible..that would be the OCD coming out in me. haha...
THE RODEO STARTS!!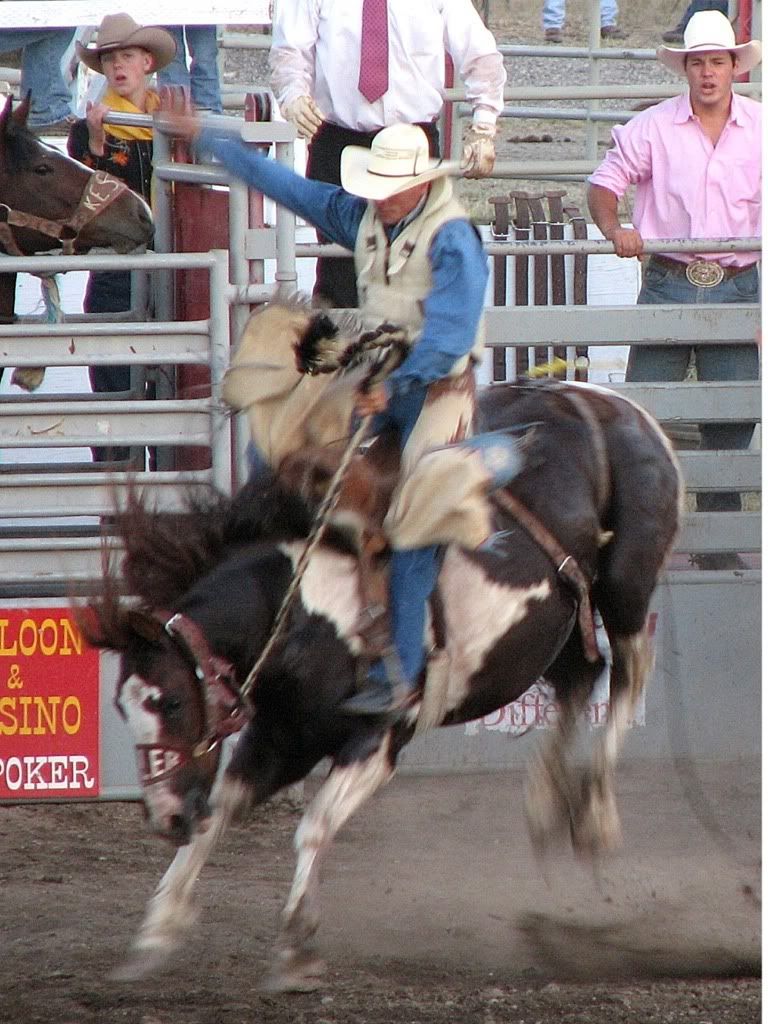 Tonight is SAU's 1st night of Rodeo at our Fairgrounds and I'M SOOO EXCITED (The pic above is not from SAU's rodeo...just a random pic to get myself pumped up!)! I even wore my dark jeans, button up shirt and boots to work today to represent! haha. Josh and I are going and I'm soo pumped! The only thing I can't stand or tolerate is the calf roping. I cry everytime. It makes me sad. :( I feel like they're helpless and running for their lives. I just think of how I would feel if that was me. :( That's the only part of rodeo I don't like. I'm gonna take my camera, if I don't forget, so I can post pic's tomorrow.
GO BLUE AND GOLD!! Go Muleriders Go!