This is my first time blogging using BlogPress on my iPad so here goes!!!
Our shower is sooooo close to being finished I can smell it!!! The tile is ALL in and all that's left to be done is grout it all, install the fixture, another coat of paint on the walls and install the two glass pieces that will be at the top of the 3' walls! The glass won't be in until next week but our fabulous contractor says the bathroom will be ready to be used after tomorrow (just w/o glass)!
Here's the progress so far...
Earlier this morning the border to the entrance of the shower wasn't done but now it is and the floor of the shower is done!! You can kinda see the new wall color! I call it "makeup concelor" lol...but it's real pretty w/the tile! Oh and the blue laundry room will be painted in the "makeup concelor" as well! Lol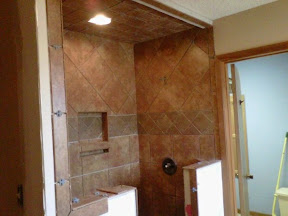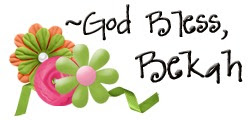 - Posted using BlogPress from my iPad