A dear friend of mine has a preteen daughter who wanted some bows since that seems to be the fad lately for a side swoop w/ a bow holding it back...lol.
She didn't care how many or what they looked like so I just went wild!!
I also did a solid black one w/white dots in the center.... Cute huh?
Ahhhhhhhh I cleaned yesterday and decorated the bathroom back! What cha think? We are thinking of a new rug though and something for the window. Any suggestions???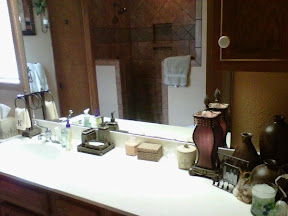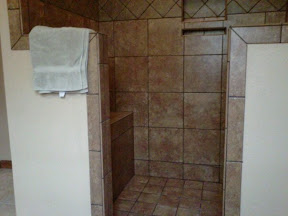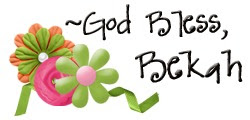 Posted using BlogPress from my iPad