I finally finished my best friend's order for her Scream Team (little girls) Cheer Squad that she ordered for some of her girls. This is the same team that I did the bows for. I ended up having to make 9 of these! It was fun but A LOT of work!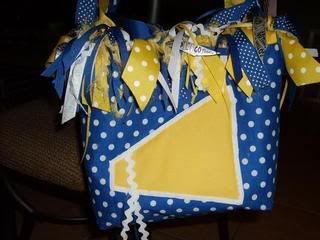 Here's the hair bows I did some time back that match their uniforms: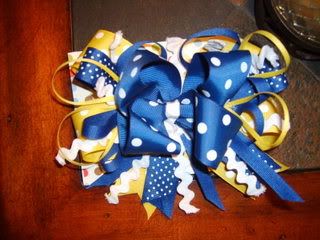 It's so fun to see the girls wearing their bows and soon to be using their pom pom bags. They are all sooo adorable!
Well, I have a SEVERE head cold now. I didn't sleep at all last night and cannot breathe out my nose at all! :( I'm soo miserable! I'm trying to get in touchw/ m dr. to see what I can do.
We start back to work Monday. :( I hope I feel better soon!