First off before we hear from the wonderful NatSprat, I'd like to continue to pray for the families that are being affected by this severe weather across Arkansas as well as the rest of the country! You are all in my prayers! We got hit hard by severe thunderstorms and had a warning for tornados but praise God that was lifted.
I also wanna thank NatSprat for doing today's tutorial and for being the very first guest post on Tutorial Tuesday!! So without further ado, here she is!
Hello! I'm Natalie from over at NatSprat! I'm a stay-at-home mom of 3 who homeschools and does a little of everything on the side! I'm so excited to be guest posting for Tutorial Tuesday here at Bizzy B's today! I'll be doing a tutorial for a super cute, super easy felt flower pillow. Ready? Here we go!
YOU WILL NEED:
3 sheets of felt
Scissors
Gluegun/gluesticks
A pillow you would like to dress up
Next, find 3 different sized things to trace. I used a sour cream lid, a cup, and a small can of diced green chilis. Use a marker that is just a little darker than the felt so you can see it.
On the first
2 sheets
, you will trace 4 large circles and 3 small circles.
On the third sheet, you'll trace 6 medium circles and 3 more small circles.
Now, cut out all of your circles. You should have:
Next, cut them all in half.
Get your pillow, and lay out 9 of the large petals in a circle. Don't glue them yet...just get them situated to your liking.
Once you get them where you want them, THEN you can glue them on.
Layer on a second layer of LARGE petals.
Now a layer of MEDIUM petals...
And a second layer of MEDIUM petals.
Now, take 8 of your small petals and cut them in half.
Now, round off the corners.
Finish layering your small petals, ending with the ones you cut in half. Then, cut a circle of felt to fill in the hole in the middle. I traced a spool of thread, it was the perfect size! It will end up looking like this:
And now....give yourself a big pat on the back. :)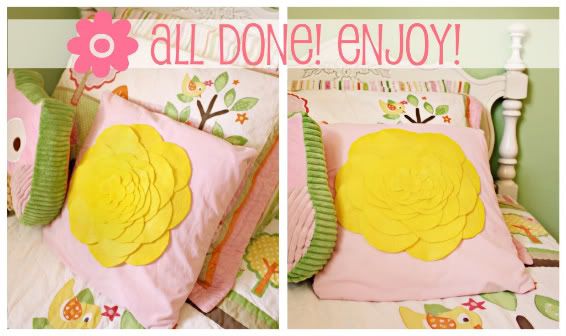 I look forward to meeting all of you in this wonderful place called Blogland!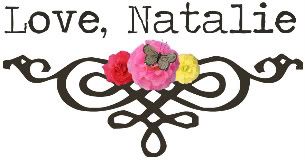 Posted using BlogPress from my iPad