IT'S WOOT WOOT WEDNESDAY!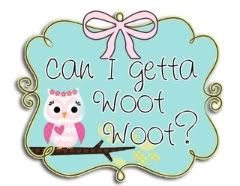 So this week has been just a whirlwind of errands and trips all over town, for some reason. LOL... no idea why but Shelby and I have not been at home in the afternoon all week! We have had fun w/ Mammy this week though! I also went to a
Scentsy
party Lydia held last night and had a blast w/ some other local ladies! This week has also sparked a creative OUTFIT bug in me! I took one BOY, YES! BOY, Halloween outfit this week to be monogrammed as well as cut out and started sewing up an ADORABLE fall outfit for Shelby, YES! AN OUTFIT FOR MY OWN DAUGHTER! LOL... I am sad to admit, I'VE NOT MADE MY DAUGHTER 1 SINGLE OUTFIT! YES, I did make her 2 diaper bags, and I use some other bags I've made for when we travel, and she has TONS of bows I've made, BUT NOT ONE SINGLE OUTFIT! :(
Here's a sneak peak of the BOY Halloween fabric! :) I will reveal the full outfit when the momma who ordered it sees it first and Shelby's will be totally revealed when it's done! Sorry! :)
I AM TOTALLY IN LOVE w/ this fabric and remember this cute little iron-on applique??! The fabric is by Costume Club by Sherri Berry and came from
fabric.com
, where I BUY ALL my fabrics and the ADORABLE Custom-applique is from Big Black Dog Designs, who you can find out more about
here
! I chose the stripe print b/c it is more boy-ish! I just love it! I CAN'T WAIT to SHOW YOU what I did w/ the Halloween print!I get asked ALL THE TIME, "Do you do ANYTHING for boys?" WELL OF COURSE I DO! I JUST DON'T HAVE ONE! LOL.. I can and will do anything anyone asks me to do! The Halloween/Birthday outfit is for a friend of mine who I graduated high school with! Her little Gillam is celebrating his 1st birthday in October and she wanted a Halloween-themed outfit and I just about died when I found this fabric! :)
LOL... how funny is it that Woot Woot Wednesday has owls in the post as well?!! LOL....
I'm not really sure why I'm obsessed all the sudden w/ Hoot Owls? LOL.. but I LOVE THEM!! Speaking of LOVE, what should I do? I want
this
for Shelby when it's time to change out of her crib to a bed. I wanna use Josh's twin bed that Mammy still has from his childhood and paint it white and I'm thinking of buying
this set
and keeping it till it's time. Should I? I CONSTANTLY think about
this
!! I think I'm gonna order it...
~God bless,