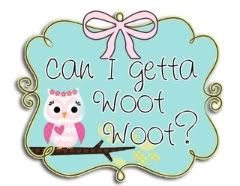 This week's Woot Woot is all about my new favorite
etsy
store! I'm am a HUGE supporter of handmade items, duh!! lol... So, I wanted to share a few of my favorite items from a store that I buy from, love and support. :) I hope you will go check out Kathy & Teddy's amazing appliques! If you have an etsy fav. store or your own etsy store and want me to check it out, let me know and I'll be happy to go check it out and do a review & Woot Woot Wed. feature post!
Big Black Dog Designs
Here's a little bit about Kathy & Teddy, her ADORABLE "big black dog":
Bio
Sewing, machine embroidery, quilting are all passions of mine. Teddy, the BigBlackDog, is the inspiration behind the name of my shop. He has encouraged me to try new things and so together we began this venture. Teddy and I hope that you will enjoy our products and visiting our store. If you have any questions or concerns, please e-mail Kathy at kat_radich [!at] yahoo.com
Applique designs by: designsbyjuju, planet applique and embroidery library.
I have ordered, let's see....7 AMAZING appliques from Kathy and they are all amazing! I recently received 4 of the 7 and I'm sooo excited to have them and ready to use them!! Here's the one's I've ordered but go check out her store and get some for yourself!
These are the one's I have in my paws
These are the cuties I CAN'T WAIT TO GET in the mail!
I can't wait to applique these amazing iron-on's to little outfits for Shelby and I'm thinkin of getting her name added to some as well! :) So go check out Kathy & Teddy's store and tell 'em Bekah from Bizzy B's sent ya!
~God bless,