I just remembered I've not shown you ALL the pics from our photoshoot w/ Stacy that we had the beginning of April! OMG....so, here ya go! They are all fabulous! I love them and sooo need to get them printed STILL. I want to get one of the 3 of us on the porch printed to a large canvas to put on our mantel but right now, I can't spend $100 when I'm still waiting on $$ for some bags and orders...but eventually and when I am off in exactly 14 days, I can maybe have time to order it! :) Yeahp, I am on a 9 month contract, so I basically work like the teachers do and have May 17- Aug. 13th off! :) Woohoo!!
My blessed Family of 3:
These next few picture get me b/c Stacy took Shelby's very 1st professional picture
(barely a day old)
and our first professional picture together (she was 2 weeks old here)
and now look at us :(...she's soo big now...and WON'T STOP GROWING!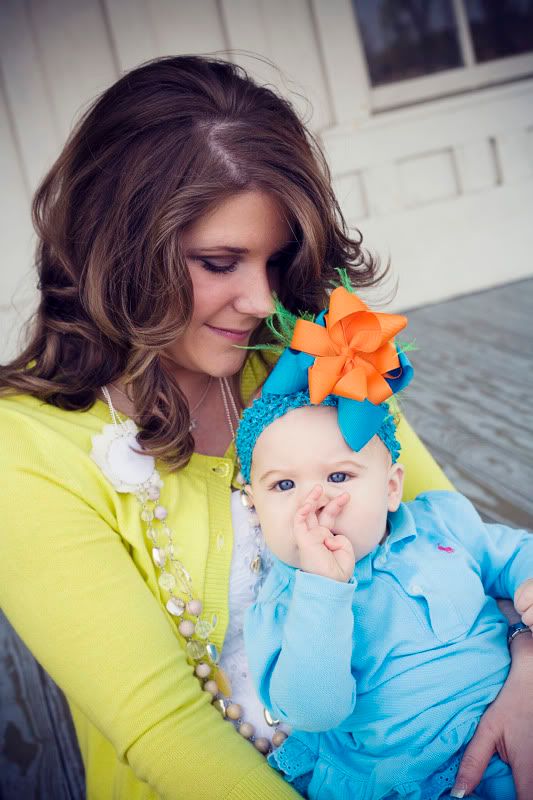 WHAT'S UP W/ THAT?! I'M HAVIN TO PLAN A 1ST BIRTHDAY!?!!?!?! OMG...
The tears are starting to flow b/c not only do I have an "almost" 1 yr old but I still have the body of a 1 DAY old... :( ugh.....
~God bless,