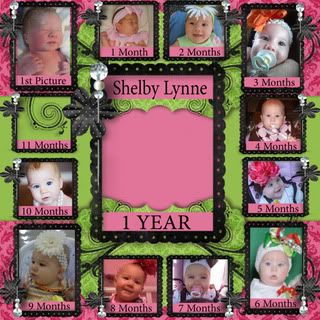 I CANNOT FATHOM SHELBY IS 10 MONTHS OLD... O M G... WHERE DID MY BABY GO?
HAPPY FRIDAY!
OH, and look what has joined our family...
"Big Oh Rolling Turd"...yeahp...we are now RV Owners (& I did name it Rolling Turd). LOL. My parents & I have switched camping "tools". They have our camper and we now are the proud owners of this RV. It's gonna be so fun and a lot easier w/ Shelby! No more restraining her for traveling to distant lands. We are trying it out this weekend on a trip to Texarkana to visit "Gwammy" & "Granpop" (my parents). If all goes well, we are planning on using it this summer on our trek to Galveston to board our cruise! Should be interesting...
~God bless,