Good morning! Things have been fast and furious for us lately it seems between busy 10 hour days at work (we work 4, 10 hour days during the summer which all comes to an end this week :( No more Friday's off...), trying to keep our sanity as well as me trying to finish my 1ST BOUTIQUE ORDER!
I had a lady contact me a little over a month ago from Florida interested in my little hobby and if I would make "some" diaper bags for her new embroidery boutique she is opening in her city. I have never sold any of my things wholesale before so this was exciting, new as well as intimidating and scary! I jumped head first into this wonderful experience and just gave it all to God and if it was to be something He wanted me to do then He would give me guidance and strength and indurance. So after a few days of talking with her and negotiating and learning how and what to price wholesale, she ordered 12 DIAPER BAGS! I was shocked!!!!
So after 2-3 weeks of sewing I FINALLY FINISHED ALL OF THEM! I did one extra as a "Thank You for being my first boutique order" bag that's soooooo cute and sassy (Fuzzy Zebra)!
Below is the ENTIRE collection, hope you enjoy! Each one is about 18"-19" wide by 11" - 12" tall; perfect size for a general diaper bag to carry all your baby stuff and your own!
SURPRISE BAG: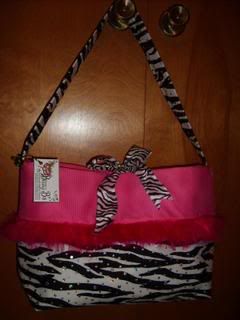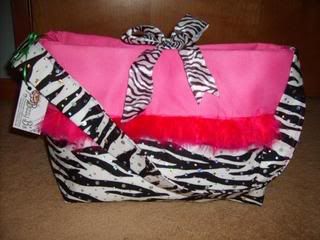 IT HAS SEQUINED DISKS ALL OVER THE ZEBRA PRINT! The trim is hot pink feathers, not red (for some reason it looks more red but the pink feathers do match the pink fabric).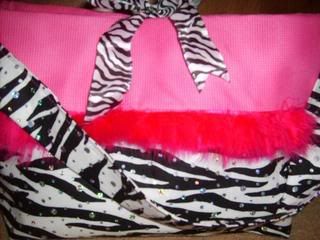 And, my lovely assistant, Dee Dee. He wanted to help model the bags. Haha.. He just layed right in front of the camera like this so I HAD TO take his picture! Haha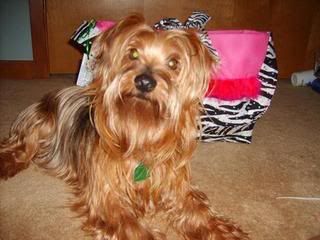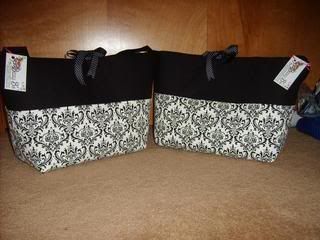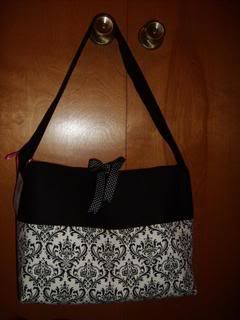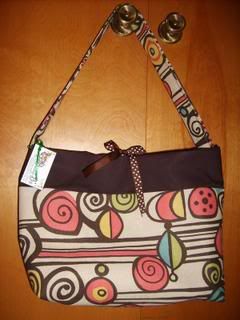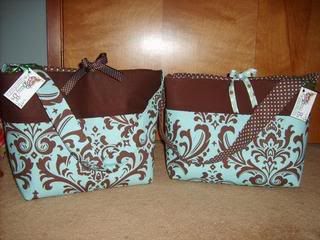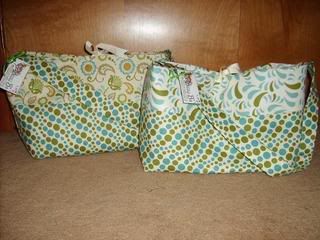 Every inside is wall-to-wall pockets, like shown below in the pictures, with a coordinating print different from the lining fabric ( my little signature I like to call it).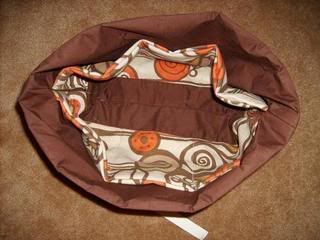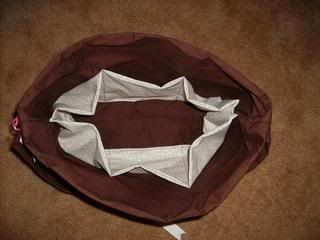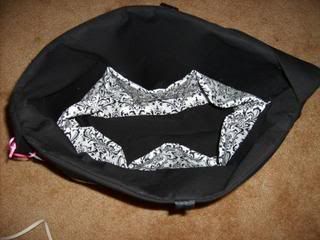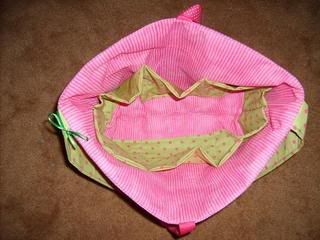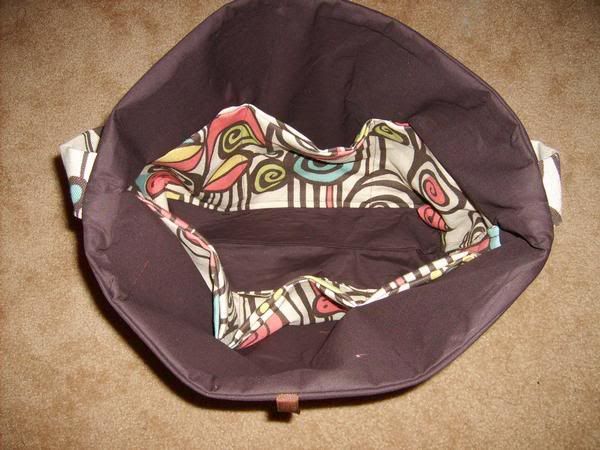 Wheeww!! haha.. that's a lot to post! haha..I can't wait to ship these to her! I'm kinda sad to see them all go though! Maybe one day I'll see them again carried by a happy mom or grandma.
God Bless