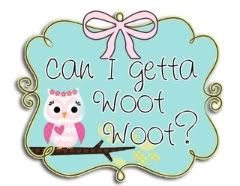 Yeahp! Today is Woot Woot Wednesday and my 28th bday! I also got my wish! It always rains and always has on my bday but today....
It's Snowing again in south Arkansas!!!!!
I know I said this week's Woot Woot Wed. Would be extra special but ya know, having this time home w/ my family and seeing the beauty of the snow covering God's already beautiful landscape is much more special than anything I could ever post!
Well I'm gonna soak up this family time and snuggle w/ shelby and Josh!